Specializing in Orofacial Myofunctional Therapy, Before and After Care of Lip & Tongue Ties, Tongue Thrust, Articulation, & Phonological Disorders
---
The Mission at OroFacialTx is to prevent, examine, and treat swallowing and speech disorders from infancy through adulthood.
---
OROFACIAL MYOFUNCTIONAL DISORDERS
---
Mouth breathing
Open lips at rest
Forward tongue posture
Weak muscles for chewing and speaking
Tongue thrust
Thumb sucking, finger sucking or pacifier use
Sleep disordered breathing symptoms
---
Nasal breathing Lip closure
Tongue resting posture
Jaw stability
Proper chewing/drinking
Appropriate swallowing technique
Precise speech
Eliminating thumb, pacifier and finger habits.
---
Numerous studies have demonstrated Orofacial Myofunctional Therapy's effectiveness in the treatment of Orofacial Myofunctional Disorders
---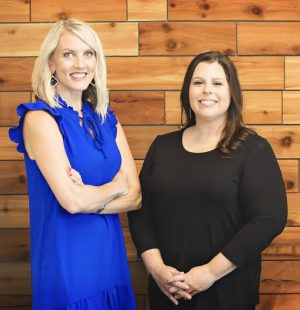 Sue Merino MA, CCC-SLP, COM™
Andrea Butler MS, CCC-SLP
As Master Level Clinicians Certified by the American Speech-Language & Hearing Association and licensed by the state of Texas, Sue Merino and Andrea Butlers' priority is to provide individual treatment plans to fit their patients' needs.



My son has been more motivated to practice his exercises since working with Ms. Sue!

I started seeing my daughter's bite change within 6 weeks!

My daughter has made great strides with her loving, patient Speech Therapist, Sue Merino. Sue was encouraging every step of the way.
Sue Merino M.A., CCC-SLP
Orofacial Myofunctional & Speech Therapy

OroFacialTx
128 Vision Park Blvd
Suite 250
Shenandoah, TX 77384
713-805-9602